Our fee guide has been put together to give you an idea of the cost of treatment. It is, however, only intended as a guide. Before starting on any treatment, we will explain and discuss the range of options open to you, and help you decide which is best suited to you, your budget, and your lifestyle. Based on your decision, we will then provide you with a full quotation in advance, ensuring there are no nasty surprises when you receive your final bill. If you have any questions, please feel free to ask – we'll be happy to help.
Why not spread the cost of your treatment over 10 month's interest-free to allow you to achieve the smile of your dreams. We offer 0% interest free credit for treatments over £500. Feel free and pop in to discuss any of your treatment needs or Contact us
Spread the cost of your treatment 0%
Don't let upfront costs get in the way of important treatment.

With our payment options, you can book your treatment immediately and spread the cost 0%

Ask one of our helpful team members to take you through your options and find the plan that works best for you!

The way the payment option works is that your treatment is covered by a loan from Tabeo, which you then pay back in monthly installments.

We offer interest free finance up to 12 months.

Want to look at how much the monthly repayment will be?
How much can I borrow?
You can borrow between £350 and £25,000, subject to status. You must be aged 18 and over to apply, and you must have lived in the UK for at least 3 years.*
Do I have to pay a deposit?
A deposit is not required, but if you want to pay one and so reduce the amount you borrow, this is completely up to you.
How do I make the repayments?
The monthly payments are collected by Direct Debit, starting one month after you sign the credit agreement, and are subject the usual guarantee from your bank.
When can I start the treatment?
Immediately – as soon as the credit agreement has been signed.
What if I decide that I don't want the finance?
There is a statutory 'cooling off' period of 14 days after signature during which you can cancel the credit agreement with no cost to you. However, if you have started any treatment which would have been financed, you will have to make other arrangements to pay for it.
Who provides the finance?
The finance is arranged through Tabeo, a company authorised and regulated by the Financial Conduct Authority. *Finance is subject to status. Terms and Conditions apply.
Total amount of Credit £2,800.00. Total charge for credit £0.00. Total Amount Repayable £2,800.00. Repayable by 10 monthly payments of £280.00. Representative 0% APR. Example based upon a dental procedure costing £2,800.00 repayable over 10 months. Acceptance is subject to status. Terms and conditions apply.
AP Gogna Limited, trading as Byways Dental Practice, is an Introducer Appointed Representative of Tabeo Finance Limited, which is authorised and regulated by the Financial Conduct Authority to carry out the regulated activity of credit broking.
*Non Advanced Level.
**Price based on cost of gold from lab at the time of construction.
*** Some extractions maybe complex and need to be referred to a specialist which is not included in Denplan Care. Prices for more complex treatment are not covered under Denplan and will differ from prices above.
****We offer a range of Invisalign treatments, including Express, Lite and Comprehensive. A consultation with your dentist will determine which option is correct for you.
Prices for more complex treatment are not covered under Denplan and will differ from prices above. See below for more details. The fixed monthly sum you pay for Denplan Care not only helps you to budget for your dental care, but also gives you peace-of-mind in the event of a dental injury and dental emergency. Speak to a staff member to see the Denplan literature or visit www.denplan.co.uk Terms and conditions apply.
Specialist or Advanced Level Dental Treatment - Denplan T&Cs
This is a guide as to what constitutes specialist level treatment. These things are not currently covered under your standard Denplan care package. A full discussion will be had with your dentist if these situations arise.
Endodontics
ReRoot treatment- This is where a tooth has previously been root treated but this has subsequently failed.

Teeth where the root canal space inside the root is sclerosed (

i.e

blocked)

The roots have a greater degree of curvature making cleaning them difficult/ impossible with standard cleaning instruments

Surgical Endodontics such as apicectomies
Periodontics
Patients with BPE scores of 4 in one or more quadrants (often we would still carry out the initial phases of treatment in house under your

Denplan

and review the response)

Patients developing gum disease below the age of 35. This puts patients at very high risk as these are usually the aggressive forms of the disease.

The gum disease is in conjunction with medical conditions that complicate treatment

Gum disease that has failed to respond to conventional treatment

Any therapeutic or cosmetic gum surgery
Oral surgery
Impacted wisdom teeth

Buried roots

Roots with curvatures that will make the tooth difficult to extract conventionally

Biopsies

Apicectomies
Restorative Dentistry
Treatment requiring alteration of your bite

Treatment of significantly worn tooth height where multiple teeth are involved

Implants

Hard acrylic splints to correct temporomandibular joint dysfunction(

eg

Michigan Splint).
Treatment solely for cosmetic treatment
All these cases fall outside the realms of general practice as they require special equipment and advanced skills. Usually, we can still provide this in house as most of our dentists have obtained specialist skills in one field or another. Occasionally we may need to refer you to another specialist practice, where this is necessary, we will discuss the various options.
Why Choose Byways Dental Practice
We know you have many dentists to choose from. But we believe that our dental office is unique. When you visit, you can experience: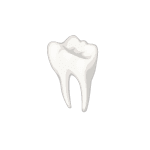 Your comfort is our priority. Our modern dental practice feels more relaxed than most dental clinics. If going to the dentist gives you anxiety, please feel to call us so we can discuss your visit to give you an relaxed experience.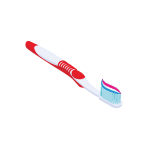 Our team of dentists has received high level training and qualifications. They regularly attend continuing education courses to provide the most efficient, cost-effective, and advanced care.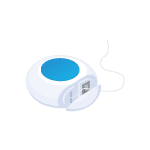 Your comfort is our priority. Our modern dental practice feels more relaxed than most dental clinics. If going to the dentist gives you anxiety, please feel free to call us so we can discuss your visit, to give you a relaxed and pleasant experience.
Our practice is equipped with some of the most advanced technology in the area. We use low-radiation digital x-rays and cone beam computed tomography (CBCT) scans to accurately diagnose oral health issues while protecting your overall health.